Janelle Breese Biagioni, RPC, MPCC
Founder & Chair
Janelle Breese Biagioni is a Registered Professional Counsellor and Master Practitioner in Clinical Counselling. She is the widow of Constable Gerry Breese. She specializes in traumatic life losses arising from a death or catastrophic injury.
The year before the life-altering loss of her husband, she had lost her brother (39), who sustained a brain hemorrhage. And two weeks before her husband died, one of her closest friends (43) who also suffered a brain injury three years prior, succumbed to a brain tumour. Within 18 months three of the most important people in her life were gone—all due to brain injuries.
Janelle has published seven books including A Change of Mind: One Family's Journey through Brain Injury and Life Losses: Healing for a Broken Heart. Her vignettes are published in Chicken Soup for the Grieving Soul and Chicken Soup for the Father & Daughter Soul. Janelle's articles have also been published in the Grief Digest, Living with Loss, Headline and Brain Injury Journey magazines. Janelle also appeared in A Change of Mind; a documentary on the societal impact of brain injury.
Janelle is married to Lyle and resides in Victoria, BC. She is mother of Myriah and Dale and grandmother of Sampson, Atticus and Greyson.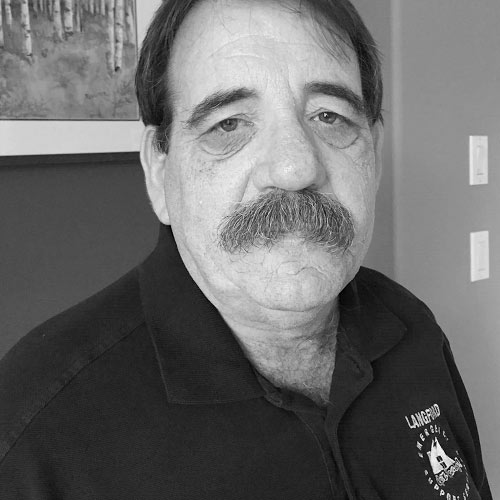 Lyle Biagioni
President
Lyle was born and raised in Penticton, BC. Lyle began working at Casabello Winery (which later became Cartier Wines and then Vincor International) when he graduated from high school and remained with the organization for 18 years. Lyle currently works for BC Liquor Stores.
Lyle is very community-minded. He served on the Penticton Minor Hockey Executive, operating their concession for a number of years and raising over $100,000 for the organization. He organized aid stations and volunteered with IRONMAN Canada Triathlon in Penticton for 13 years. Lyle was also a referee for Minor, Junior, and Major Junior Hockey for 18 years. Lyle is currently a volunteer with the City of Langford Emergency Social Services.
Lyle is married to Janelle Breese Biagioni.
Dale Breese, BSW
Vice President and Director of Programs
Dale graduated from high school in Penticton in 1997. She went on to become a Nursing Unit Clerk where she worked in the Psychiatry Inpatient Unit and Day Hospital at Penticton Regional Hospital.
Dale relocated to Victoria, BC, where she entered the Practical Nursing Program at Camosun College and graduated in 2003.
Dale's nursing background led her to serve as the Clinical Coordinator for the Victoria Fertility Clinic for four years. From 2008 – 2016, Dale served on the management team at Bayshore Health, first as their On Call Coordinator and then as Client Service Manager.  She then worked with The Cridge Centre for the Family Brain Injury Services as both the Admin Manager and a Case Manager while pursuing additional education. 
Dale recently graduated with her Bachelor of Social Work degree and  is currently the FASD Keyworker  with Island Métis. She is the youngest daughter of Cst. Gerald Breese and Janelle Breese Biagioni and mom of Greyson.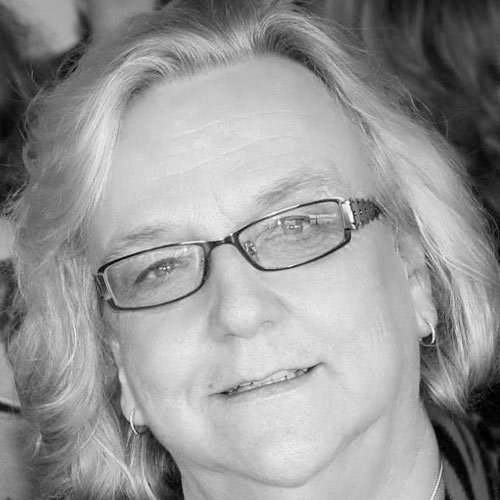 Shirley Johnson
Treasurer
Shirley Johnson comes to the board with personal and volunteer experience in traumatic life losses, specifically in brain injury and family death. Her son, Trevor, suffered a traumatic brain injury in 1988 from a motor vehicle crash. In 2009, Trevor lost his life from an interaction of newly prescribed medication.
Shirley dedicated 21 years to advocating for her son's services and others. She served locally, provincially, and nationally on the Board of Directors for a variety of Brain Injury Associations, including Brain Injury Canada, of which she is Past-President.
Shirley's professional background includes many years in financial management of not-for-profits and charitable organizations. She is currently a member and serves as a volunteer with eWomen International Victoria Chapter.
Shirley is the proud mother of five children and grandmother of eight.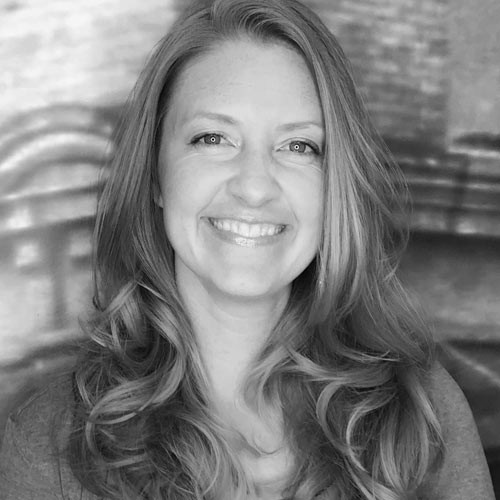 Diana Kopciuch
Secretary
In 2006 Diana graduated with a Degree from the University of Winnipeg and went on to complete her Masters at Acadia University in 2007. Diana has had a career in health care focusing on health promotion. Her work and interests include sexual health, brain injury, mental health, addictions, and PTSD. 
Being a travel and adventure enthusiast brought Diana to Victoria in 2012. After spending time in nearly every province, the west coast seemed the place to settle. 
Diana is currently Program Coordinator of The Alzheimer's & Dementia Program with The Cridge Centre. She currently lives in Victoria and can be found around town with her puggle, Georgia ?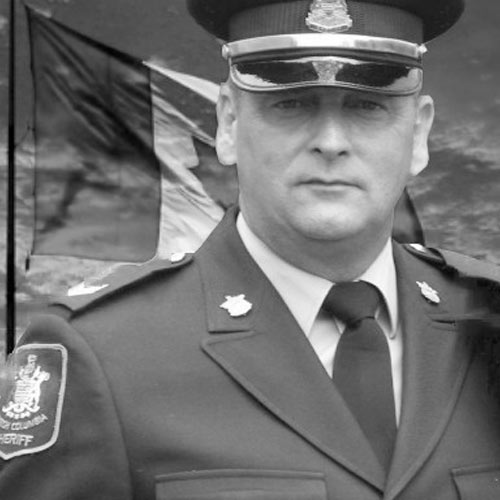 Inspector Nathan Davies (RET)
Director of Government Relations
Inspector Nathan Davies, AideC., has served for 25 years with BC Sheriff's Services and currently holds the senior management role of Inspector.  Nathan served for a number of years with the RCMP as a guard, dispatcher, and auxiliary member. He was brother-in-law to Cst. Gerald Breese.
In 2008, Nathan was appointed to serve as one of the Province's Honourary Aide de Camps for the Honourable Steveen Point and currently serves as Aide de Camp to the Honourable Judith Guichon.
In 2013, Nathan was awarded the Deputy Chief Gene Walsh Commendation for excellence in the handling of difficult situations with grace, dignity and professionalism above and beyond the scope of duties.  He has also received the Peace Officer Exemplary Service Medal and the Queen's Diamond Jubilee Medal.
Nathan served on the Executive of Penticton Air Cadets for four years, and for10 years on the Executive of Penticton Minor Hockey, with four years as President.
Nathan is married with three adult children and six grandchildren. He resides in Kelowna, BC.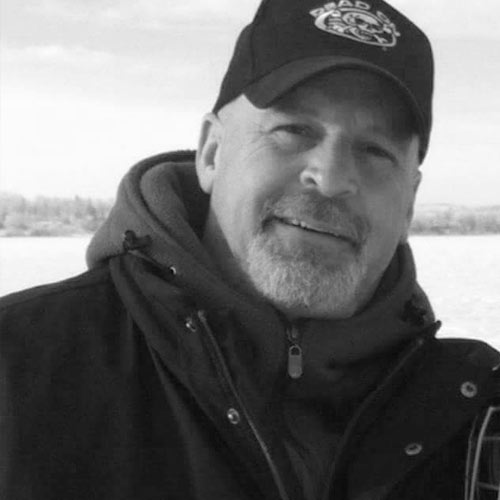 Maurice Tremblay, Staff Sergeant, RCMP (Ret)
Director of Paramilitary
Maurice, also known as Moe, graduated from the RCMP training academy in 1986 at the age of 21. His first posting was Penticton Detachment. It was there that he met Gerry and his family.
The majority of Maurice's law enforcement career was in the Major Crime field investigating homicides and dealing with tragic aftermath for those left behind to grieve. He was committed to helping victims with the closure they were so desperately seeking; most times coming to realize that there really is no closure. He witnessed firsthand the effect it had on civilians and law enforcement personnel alike.
Maurice's remembrances of Gerry:
"I met Gerry at a young age, living away from home for the first time, in a new community, in a different Province where I knew no one. He exemplified the things in life I felt were important. He was the big brother I never had, he was someone I could turn to for advice, he was someone I could confide in, he was someone I could lean on for help, he was someone I could trust. He liked cold beer on a hot day, a puff of smoke, motorcycles and he was my friend!"
Maurice retired from law enforcement in January 2014 after a 28-year career. He now owns and operates a small residential / commercial renovation company. He resides in West Kelowna with his wife Sandee, and two children, Marlee and Max.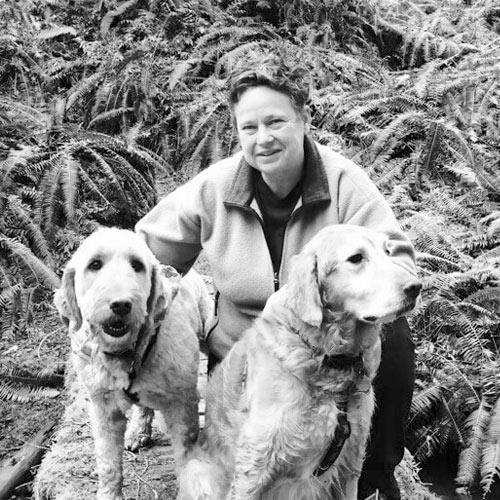 Corporal Amelia Hayden
Director of Law Enforcement
Corporal Amelia Hayden graduated from the Royal Canadian Mounted Police (RCMP) training in 1987. Her first posting was Penticton, BC, where Constable Gerry Breese was assigned as her trainer.
Following her 7.5 years of service in Penticton, Amelia was posted to Prince George (9 years), Shawnigan Lake (3.5 years), Duncan (7 months), and Kelowna (8 years). Amelia currently serves as the NCO i/c in Port Alberni, BC, with Community Policing Victim Services and as the Media Liaison Officer.
Over the years, Amelia has enjoyed a variety of activities, including playing hockey, camping and kayaking. She has served as a volunteer with the Kelowna Food Bank and the Penticton SPCA.
Amelia enjoys spending time with family and friends, and especially with her fur babies, Hurley and Hennessy.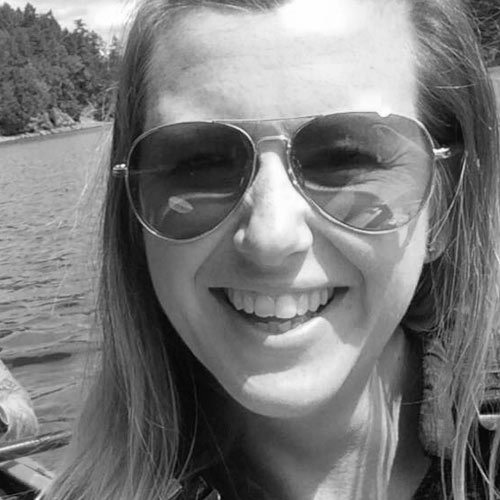 Tori Dach
Director of Fund Development
Tori was born and raised in Victoria BC, graduating from Belmont Secondary, then going on to complete her BA in Criminology with a concentration in Psychology from Carleton University in Ottawa ON. She started her career at the Esquimalt Military Family Resource Centre in Youth Services, then in 2007 began with The Cridge Centre for the Family. Currently Tori works as the Community Program Coordinator with Cridge Brain Injury Services, serving survivors of brain injury and adults living with FASD, developmental disability, and Autism, as they journey to redesigned their lives. 
At 10 years old Tori lost her father suddenly and tragically. As a teenager and young adult, she lost multiple classmates and friends to suicide and tragic accidents, and most recently lost her mother to a short but fierce battle with cancer. Supporting others through the many layers of loss and being there to walk alongside others in their grief as people did for her, is one of Tori's biggest dedications in life.
Tori has a deep love for her big blended family. She resides in Victoria BC with her husband Rich and treasurers most her title as mom to Wyatt and Luke, and step-daughter, Hailey.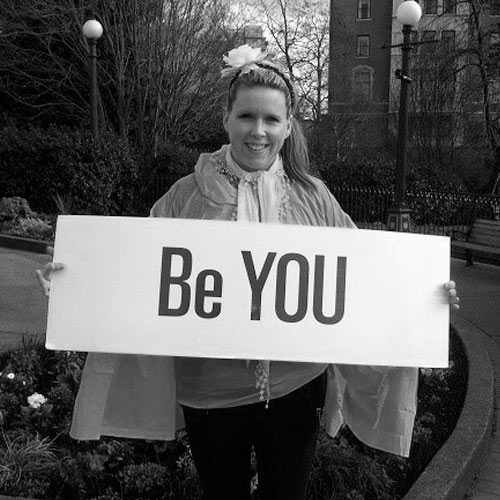 Kym Nicholson
Director of Care
Kym graduated from the Registered Nursing Program in 1996 in Victoria, BC.  Kym went on to work in many fields of nursing including Medical-Surgical, Neurosurgery, Geriatrics, Long Term Care, Home Care Nursing and even worked in Forensic Nursing where she found herself working with survivors of Sexual Assault.  Kym was also an instructor for the Practical Nursing program for 3.5 years, teaching in and out of the classroom and while she was in the hospital with students, she focussed primarily in working on a Neurosurgery unit, where she could educate the students and making them aware of the impacts of how head injuries have affected peoples' lives.
Kym's background also includes health, wellness and fitness and she has found it vitally important to find a balance in taking care of herself while still taking care of others  own health.    Kym has worked in teaching others about wellness and health and been a fitness instructor for many years and finally opened her own fitness business in 2014 to assist in helping others find balance in their lives as well.
Kym is an avid runner and calls it meditation on wheels.  Her most proud accomplishment in running was when she qualified and ran the Boston Marathon in 2008 and realized even the things that may seem impossible are possible. Kym more recently has put her efforts around her running, into fundraising for global matters such as clean water, assisting those who are hungry without access to nutritious food and educating children in these countries where access to clean water and food are not available.  She also volunteers on the community level in Victoria for events and fundraising activities that are crucial to matters such as feeding the hungry and helping out people in the Victoria and surrounding area become their full potential beings.
Kym has also been able to experience the other side of the health care world, when her husband had a very bad accident in 2012 and suffered an Acute Brain Injury.  It was in this process of recovery for her husband, that Kym truly was able to become more connected to what is means to have support through such a difficult process. She was able to truly reconnect with a deeper sense of compassion and understanding for how trauma affects individuals and the families of these traumatic experiences.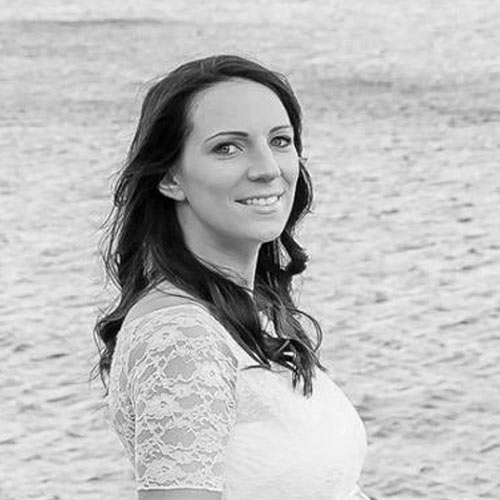 Amanda MacIntyre
Director at Large

Amanda's desire to help others began at a young age.  Growing up with a father living with the effects of a traumatic brain injury she saw the positive attributes of rehabilitation services, hospitals and the Canadian healthcare system; conversely, she also saw the critical necessity for health system navigation and advocating for those unable to do so for themselves.  Amanda completed her BSc (Psychology) from the University of Victoria and a graduate diploma in mental health and addictions.  Currently she is working towards obtaining her Masters Degree in Counselling.
Amanda has worked in the provincial correctional centers since 2014 as a Mental Health Screener as well as an Addiction Counsellor.  She also is currently employed in Withdrawal management services with the Vancouver Island Health Authority. While living in Vanderhoof she worked in Carrier and Sekani First Nations communities, most of which were very isolated, as an Addiction Counsellor. She was able to spend many months working closely with cultural leaders being welcomed into community potlaches, smudges, sweats, hunting, berry picking and many other cultural components, thereby gaining an insight into the culture that many are not offered.  All of these experiences have provided a solid foundation from which to advocate for others unable to do so for themselves.
Amanda was born and raised in Victoria, living her entire life here other than the time she spent in Vanderhoof and backpacking through Europe, Australia and Southeast Asia. She is married, has a young son and a Boston Terrier.  Having a family has strengthened her resolve to work towards improving the services available to everyone.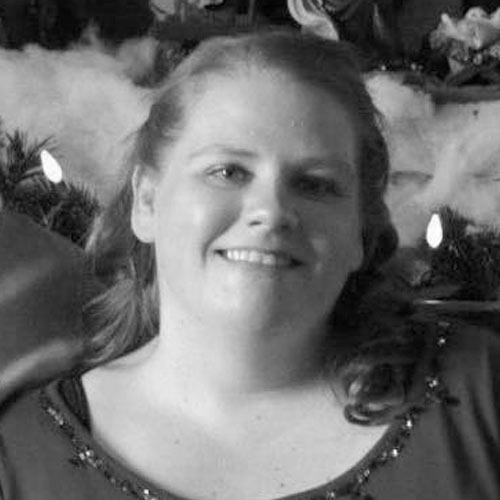 Myriah Breese
CEO
Myriah has spent the majority of her adult life working in the non-profit sector and is currently with the Victoria Women's Transition House working in the Fundraising Department. Myriah's experience in running direct mail campaigns, grant writing, social media marketing and public speaking have been invaluable in her non-profit career.
Myriah is active in her community and sits as a director on three boards, one of which is the Western Communities Montessori Society where she is the Board Secretary. Myriah resides in Victoria, BC, with her husband and two amazing boys, Sampson and Atticus.