BILL C-277
Bill C-277 is a CGB Initiative. Working towards a National Strategy for Brain Injury Services in Canada is our Legacy Project  in memory of Cst. Gerry Breese (Janelle's husband) and Brian Davies (Janelle's brother); both died as a result of brain injury. Since their deaths, over 30 years ago, Janelle has worked to create change at municipal, provincial, and federal levels. 
NDP MP Alistair MacGregor of the Cowichan-Malahat-Langford riding put forth a Private Member's Bill on June 2, 2022, as part of Brain Injury Awareness month. 
CGB Centre for Traumatic Life Losses and now, BC Brain Injury Association are in MacGregor's riding. In 2018, CGB began working with MacGregor to bring forward a Private Member's Bill that would be like Bill C-211 presented by Conservative MP Todd Doherty of the Cariboo – Prince George riding. Doherty's Bill C-211 calls for a federal framework on post-traumatic stress disorder. Of particular interest is Bill C-211 also calls on the Minister of Health to bring together other relevant ministries to create this framework. CGB brought this forward to MacGregor stating, as we would all agree, brain injury is more than a healthcare challenge.
We are pleased to say that CGB, Brain Injury Association of Canada, and the provincial organizations have had the opportunity to collaborate with MP MacGregor on the content of Bill C-277.   
To view the first reading of Bill C-277, click here.
Thank you, Alistair for your ongoing support.
In our next step, we will initiate a letter writing campaign and e-petition in collaboration with Brain Injury Canada and the Cowichan Valley Brain Injury Society. Please check back often for updates on the letter and e-petition. We ask you contact your local MP and ask for their support of  Bill C-277. 
 #braininjury #braininjuryawarenessmonth
STRATEGIC PARTNERSHIP BETWEEN BCBIA AND CGB
The BC Brain Injury Association (BCBIA) and the CGB Centre for Traumatic Life Losses (CGB) are pleased to announce the organizations are aligning in a Strategic Partnership.
This Strategic Partnership is for the purposes of carrying out the operations of BCBIA and CGB in the Province of British Columbia, and to:
Promote the services for those living with an acquired brain injury
To promote and encourage public awareness, knowledge, and appreciation of the specific needs of those living with acquired brain injury
To serve as a collaborative body of current knowledge, research, and prevention strategies for those living with an acquired brain injury
To promote public awareness and knowledge of mental health, substance use/addiction, and acquired brain injury
To become leaders in the intersections of mental health, addiction, and brain injury
To advance research in the field of brain injury and in the intersections of mental health, addiction, and brain injury
To develop strategic partnerships with all levels of government, organizations, and community stakeholders
To maintain and promote Brainstreams as a provincial resource
Due to the similarities of the organizations' purposes, but to acknowledge the differences in mandates, a Strategic Partnership allows for both parties to remain as separate legal entities for the purposes of carrying out the charitable work as outlined in their strategic plans.
The workflow of both organizations will be carried out under the administrative leadership of Janelle Breese Biagioni, CEO and Founder of the CGB Centre for Traumatic Life Losses.
Painting by Dan Sun "No person was ever honored for what he received. Honor has been the reward for what he gave." ~Calvin Coolidge, 30th President of the Unite States (1872-1933) To Live a Life of Service We choose to live a life of service. For some this means...
read more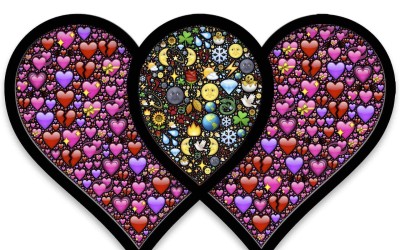 The statistics given to couples following a brain injury are horrible and terrifying. They are told that upwards of 90% of marriages end in divorce after a spouse sustains a brain injury. I say... boldly... "90% of marriages could be saved when a spouse sustains a...
read more