OUR APPROACH
Our approach is holistic and collaborative with every person. We don't believe in a cookie-cutter delivery approach where the services are a one-size fits-all style.
We work with the individual and families to determine the best care plan for them or direct them to the resources best suited for their needs, and /or help them to find the answers and strategies most meaningful to them. We believe that people are the experts of their life and we are here to serve as facilitators in helping them find the right answer for them.

COUNSELLING

Not everyone needs a counsellor, but  everyone needs a friend. Having said that, it takes courage to know when your needs are greater than what a family member or friend can meet. It is then that engaging in counselling may be of benefit.
Counselling is provided by Janelle Breese Biagioni, RPC, MPCC-S, or a practicum student. 
Janelle is a Registered Professional Counsellor and a Master Practitioner in Clinical Counselling and Supervisor and a full member of the Canadian Professional Counsellors Association – Member #3066. 
Janelle serves individuals, couples, families, and groups online via a secure video platform. Her expertise is in grief and loss.
She uses a variety of methods to provide heart-centered services to support:
Individuals and families experiencing a life transition, grief and loss, and/or trauma-related events

Families and Survivors of brain injury

Families of police, military, and first responders
Individuals experiencing  anxiety and depression 
In addition, Janelle is able to support employers with:
Grief in the workplace
Support for an employee and/or family experiencing loss
Conflict resolution in the workplace
To book an appointment with Janelle
Visit  https://oab.owlpractice.ca/janellebreesebiagioni.  From there, you can open an account and manage your appointments directly online.  You may also call (236) 562 – 7657 and leave a message for Janelle to call and discuss your situation.
Accessible Counselling Program  ~ Practicum Students
Janelle provides supervision to master level students with the University of Victoria and City University of Seattle in Canada. Our organization believes strongly in providing this educational experience for counsellors as it allows them to develop their counselling style and approach and to also learn more about complex issues, such as the intersections of mental health, addictions, and brain injury.
I am pleased to announce we have a new practicum student available from October 2023 – April 2024.
Sarah Monaghan brings a wealth of life experience and a genuine passion for helping others to her role as a practicum student.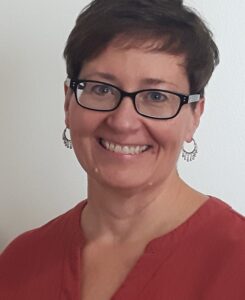 From Sarah: I was a Registered Massage Therapist for more than 20 years, and during that time, I developed a deeper understanding of the human experience. My transition into counselling was a natural evolution, driven by a desire to be of service and to understand people's stories and perspectives. I have worked with people of all ages, from university students to seniors, and I can empathize with the challenges people face in various stages of life. I firmly believe in a person-centered, holistic approach to counselling, seeing my clients as the experts in their lives, and tailoring sessions to fit their needs. My goal is to create a safe space where clients feel seen, heard, and supported as they navigate their lives. I am very excited to have the opportunity to do my practicum at the CGB Centre for Traumatic Life Losses.
If you are interested in booking a session with Sarah, please call (236) 562-7657 and leave a message with your request, or email [email protected] 
ATTICUS & FRIENDS HIPPOCAMPE LOANER PROGRAM
Through the generous funding of CKNW Kids' Fund, our program provides a lightweight, transportable wheelchair suitable for rough terrain, beaches and snow.
The chair accommodates individuals 4′ 7″ – 5′ 7″ tall and up to 150 lbs.  It is fully equipped with interchangeable all-terrain wheels (for use on hiking trails), balloon wheels (for use on beaches) and with skis (for use in the snow).
 Available for use by:
Children with mobility challenges which prevent them from accessing outdoor activities in traditional ways
Local families
Daycare Centers and schools
For more information email,  [email protected]. COVID-19 protocols apply and parents or guardians must sign a waiver.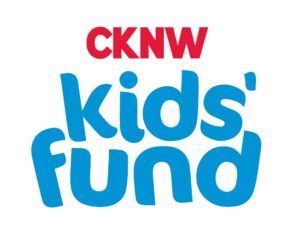 RETREATS
Our retreats provide an opportunity for individuals to find healing in a safe and nurturing environment with individuals living a similar experience. The retreats are kept small (6-8 people) and customized to the group. For example, a retreat may be focussed on the loss of a loved one or families living with brain injury.
Janelle Breese Biagioni, RPC MPCC is the lead facilitator and joined by a co-facilitator as needed. Retreats are held in a location where the individual stays on site for 3 – 5 days and includes accommodation, meals and all supplies. Please contact Janelle at janelle  @ traumaticlifelosses.com to learn more or to have your name added on a list for upcoming retreats.